The Helena Youth Orchestra is excited to welcome back our outstanding coaches for the 2019-2020 season!
Kevin Cleary has directed the C.R. Anderson Middle School Orchestras (grades six through eight) since 2005. In that time he also taught choir (sixth, seventh, and eighth grade, but only one or two classes a year), wrote and taught the Music and Technology curriculum, and helped develop the MET Live in Schools program within the Helena School District.
In all his work with Helena students, though, it is activities outside of school hours that are most exciting. Mr. Cleary started the Extra-Curricular Orchestra in 2005-2006 to provide after school enrichment for middle school string players, and it has been exciting to watch the organization grow and evolve into what has been known as the Helena Youth Orchestra since 2011-2012. After partnering with the Myrna Loy in 2017, HYO expanded ensemble opportunities for students and our staff continue to think about all the future could bring!
Mr. Cleary has made Helena his home for 19 years, along with his partner in music and in life, Emily. They both enjoy time with their three children, Owen, Áine, and Elliot, in and around Helena and all its natural beauty.
Maren Haynes Marchesini grew up in Bozeman, Montana. Maren earned her BA in cello performance at Whitworth University, and a Master's and Doctorate in Ethnomusicology at the University of Washington. Her Doctoral research details the role of popular music in drawing young adults to evangelical megachurches.
Maren studied music traditions with leading scholar-artists from Ghana, South Africa, Tanzania, Puerto Rico, Mexico, Indonesia, Ireland, Trinidad and Tobago, and the United States, and has published and presented her scholarship in the United States, Canada, and United Kingdom.
An active music director, choral musician, cellist, and composer, Maren presently plays cello with the Helena Symphony and the Variantrio Project, and directs the Helena Youth Orchestra (Advanced Ensemble) and Helena Youth Choir while teaching courses in music at Helena College.
Jason Callon has lived with his wife, Katy and two children in Helena since 2012. He has a BA in Music with concentrations in composition and percussion performance from Saint Martin's University in Lacey, WA. He graduated in 2005 and has a wide range of musical experience, including rock, funk, and jazz drum set, classical percussion, marching percussion, choir, mallets, and guitar. He currently teaches private lessons, is the Music Director at Our Redeemer's Lutheran Church, and runs a small AV equipment rental business.
Allison Elliott received a Bachelor of Music from the University of Idaho. She taught orchestra in Salem, Oregon for 7 years and performed in the Rose City Chamber Orchestra and Yaquina Bay Symphony while living in Oregon. After moving to Montana, Elliott taught one year of choir at Helena Middle School before taking a break from full time teaching to care for her 2 daughters. She continued to teach private violin lessons and perform with the Helena Symphony during these years. Allison continues to enjoy playing with the Helena Symphony and teaching private lessons. Elliott returned to teaching part time at St. Andrew school in 2012 where she teaches orchestra classes and general music.
Tyson Reiter is a Montana native and has been teaching at Helena Middle School since 2009. He is currently the director of the 6-8th grade Choir and Orchestra programs at HMS. During his time in Helena he has been a part the Helena Youth Orchestra, MET Live in Schools program, and the Last Chance Music Camp.
Outside of school, Mr. Reiter enjoys recreational activities with his growing family. His wife Samantha, sons Sawyer and Tucker, and their two dogs, Rugar and Rylee, can be found hiking, camping, and boating throughout Helena and Western Montana.
Emily Brand holds a Bachelor of Arts degree in Music Education. Having taken many years to focus on her children, and the care of other important people, she is excited to be back in the music classroom where she can weave together her musical training and her extensive experience as a caregiver to meet the needs of young musicians. She is currently teaching early childhood music education classes and instructing a robust private lesson studio with students ranging from preschool through adult. Emily enjoys finding interesting musical opportunities and growing her musical knowledge by playing complicated music with her saxophone friends, researching music from around the world, singing and strumming along with her husband Kevin, and delighting in the many wonderful musical moments she gets to share with her three children, Owen, Áine, and Elliot. She also loves to hike, swim, cook interesting vegetarian cuisine, and be creative whenever possible.
Joanna Martin Berg​ earned her Bachelor's degree in Flute Performance from University of Illinois Urbana-Champaign in 2006, and her Doctorate in Flute Performance from the University of Texas at Austin in 2011. She recently moved to Helena from the Bay Area, where she was teaching K-5 Music, Chorus and Handbell Choir at the San Domenico School and teaching a private flute studio. Joanna has performed in concert halls throughout the United States and Europe and with orchestras such as the San Antonio Symphony, Austin Symphony, Abilene Philharmonic, Helena Symphony and Aspen Music Festival. Joanna is co-principal flute of the Missoula Symphony and teaches at Helena College, Canyon Creek Elementary, HYO and HYC. She is excited to join the Helena community and to work with all the talented students of Helena!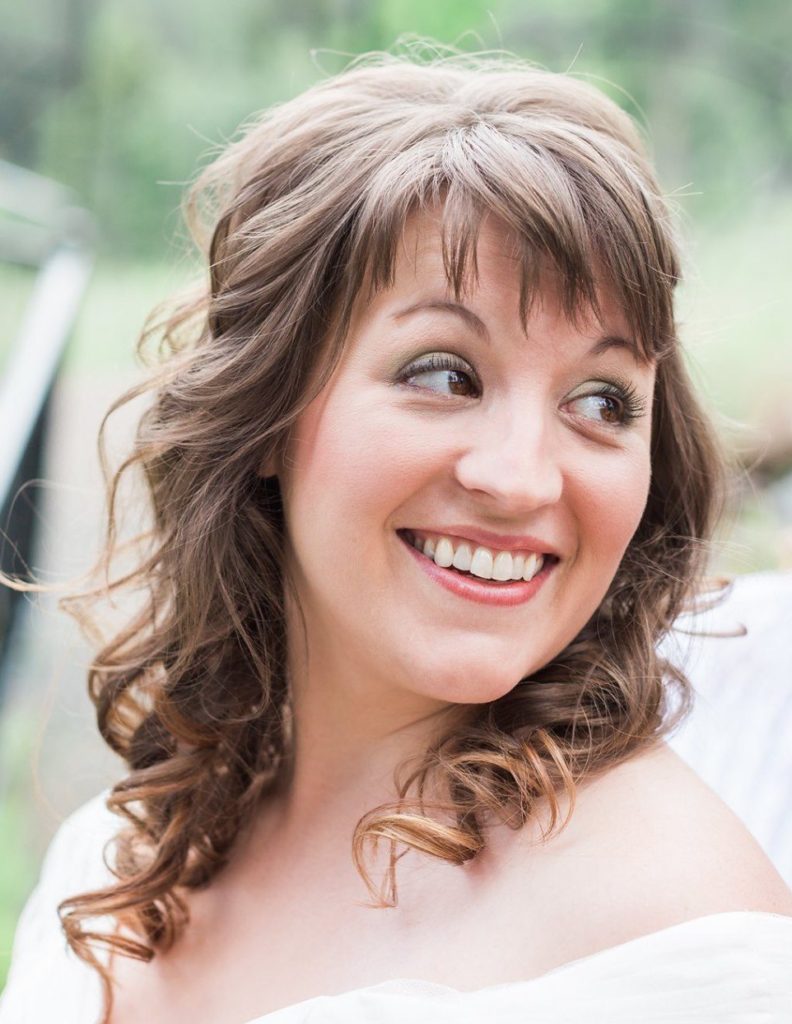 Sarah Whitlatch studied voice under Dr. Chris Thompson at the University of Idaho. Teaching has taken her from Missoula to Kansas, to South Dakota, and back home to Helena. Sarah has taught vocal music programs for grades K-12, served as an adjudicator for junior high and high school vocal contests, and enjoys teaching private voice and piano lessons. In her spare time she is learning the art of piano tuning and repair as well as spending time with her family and her dog, Grandma.