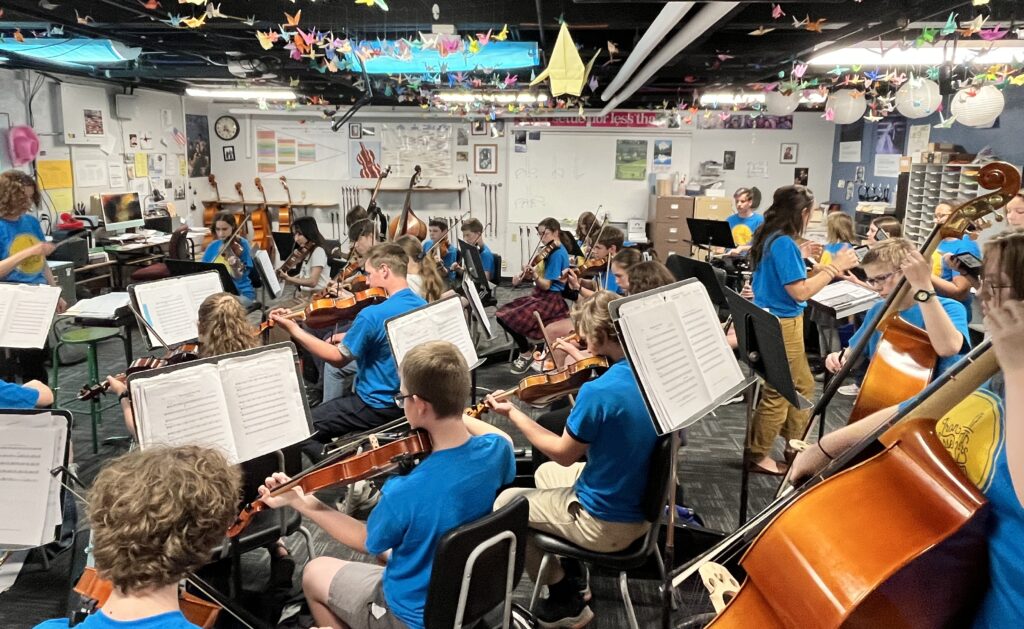 The Ironhorse Consortium for Young Musicians is ready to open enrollment for the 2023-2024 season! Staff are excited to see students in rehearsals again soon, explore academic opportunities, and continue private lesson instruction. Our enrollment brochure is available on this page along with links to our online enrollment and tuition payment tools.
Enrollment Brochure 2023-2024
Ironhorse offers online enrollment at https://short.ironhorsemusic.org/applications! (Please note that our enrollment system is separate from our tuition payment system.)
Those who prefer to print and mail a paper brochure are welcome to do so.
Full Color Brochure (2023-2024)
Lesson Supplement Form (2023-2024)
Online Tuition Payments
Everyone is invited to pay for Ironhorse Youth Music programs using our online payment system. Each program must be paid for separately, but it is easy to pay for multiple students in a single transaction.
Thank you for your support of Ironhorse Youth Music!
Ensemble Tuition (Full Year)
$300.00
Pay now
Ensemble Tuition (Semester)
$180.00
Pay now