Ironhorse Youth Music is governed by a Board of Directors in accordance with these Articles of Incorporation and Bylaws.
Meetings are usually scheduled for 2:00 pm on the second Sunday of each quarter, and the board has chosen to continue gathering through Google Meet for safety and convenience. The one exception will be the final meeting of each fiscal year (the July meeting), but details won't be published until the start of summer.
Anyone interested in the future of music in Helena is welcome to attend or contact us for additional information!
Meeting Schedule 2023-2024
Starting this 2023-2024 season, the Ironhorse board is planning to hold all its meetings in person. We are still deciding on an appropriate location, but all start times will be 2:00 pm. Everyone is welcome at any Ironhorse board meeting!
Sunday, October 8, 2023
Sunday, January 21, 2024
Sunday, April 14, 2024
Sunday, July 14, 2024
Ironhorse is proud to introduce our board of directors!
Pat Haffey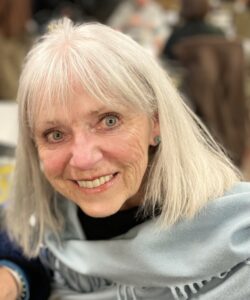 Pat comes from a family of talented musicians. Although she, herself, has never played an instrument, she has always enjoyed a variety of music. She proudly boasts of her two grandsons who play the tuba and one of them plays with the Missoula Sentinel Wind Ensemble. Pat appreciates the Ironhorse Consortium for bringing young musicians from across town to collaborate and celebrate music together! She has lived most of her life in Helena and is retired from a career of serving the people of Montana through state government.
Katja Elias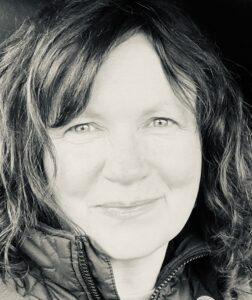 Katja is an editor and writer with a master's in journalism and a bachelor's degree in psychology and English. She has two decades of experience in collaborative work as a managing editor and independent consultant, along with several years spent in Germany as a Fulbright scholar, teacher and translator. She grew up in Montana with a jazz-pianist dad and guitarist mom, played flute in school band and orchestra as well as in college, and later learned bass guitar and to sing. She met her husband in the Bitterroot Valley when she joined his alt-pop band 25 years ago, and today they have three kids in Helena who play a variety of instruments and thoroughly enjoy the arts community. Katja finds it a beautiful magic how Iron Horse Music fills an important local need by bringing together youth, music and performance in an inclusive and dynamic way.
Beth Baker – Board Secretary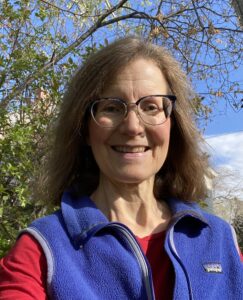 Music was an important part of Beth's childhood, beginning with the family having song-time with her grandmother at the piano.  Beth took piano lessons, played the clarinet and then the saxophone, and was in her junior high and high school jazz and marching bands.  She joined the Ironhorse Board because of the influence music had in her life and her interest in seeing that opportunity to collaborate and create made available to children in the Helena community.  Beth has lived in Helena for nearly forty years, working first as a lawyer and now as a member of Montana's Supreme Court.
Karen McLean
Karen taught music since age 15 when she started teaching private piano lessons. She retired from public school teaching in 2016 and continues to teach private music lessons in her home studio. Improvising and composing from a folk tune is her favorite musical activity: learn the tune and chords, and then noodle around with the tune; the most fun compositional technique is to take motifs in the tune and develop them into a whole new section. Karen hugs a lot of trees and practices regenerative agriculture growing gardens with her husband Ken. Her son Ian and daughter-in-law Kate McLean run Sunflower Bakery making organic long-fermenting sourdough artisan-style breads.
Kyle Strode – Board Treasurer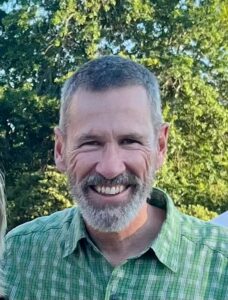 Kyle became involved in ICYM through his daughter, Clare, who participated in ICYM for many years as a clarinetist.  He saw how much Clare's life was enriched through music, and wanted to be sure other children, especially those from less advantaged backgrounds, could participate in making music together. Music has been a part of Kyle's life since 3rd grade. He played trumpet and baritone, as well as piano during middle school and high school. He still enjoys playing the piano when no one is listening. Kyle is a professor of chemistry at Carroll College, where he has worked since 2000.
Doug Dellwo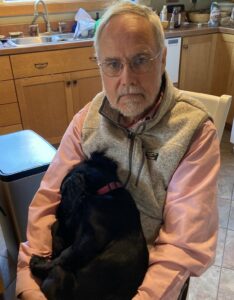 Doug taught school for the last 28 years until his retirement in 2022.  He taught 8 years at Intermountain Children's Home and 20 years at CR Anderson Middle School.  He attended school in Helena starting in 3rd grade when his family moved there.   In those years he participated in school choirs and sung in district and state music competitions.  He sang tenor with the Starlighter's at Helena High from 1974 to 1978.  He became interested in Ironhorse through his association with Kevin Cleary at CR Anderson Middle School.  He attended many "informances" put on by the orchestra department at CR and saw how much the musicality of students under the guidance of Mr. Cleary changed over the years they attended school.   Those students brought much concentration, attention, and grace to their performances.   It is something he misses now that he is retired.  He currently mixes bread dough at the Sunflower Bakery in Helena.
Emily Brand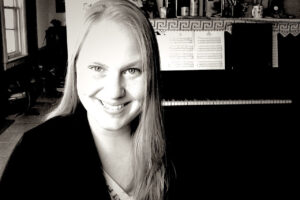 Emily holds a Bachelor of Arts degree in Music Education. Having taken many years to focus on her children, and the care of other important people, she is excited to be back in the music classroom where she can weave together her musical training and her extensive experience as a caregiver to meet the needs of young musicians. She is currently teaching early childhood music education classes and instructing a robust private lesson studio with students ranging from preschool through adult. Emily enjoys finding interesting musical opportunities and growing her musical knowledge by playing complicated music with her saxophone friends, researching music from around the world, singing and strumming along with her husband Kevin, and delighting in the many wonderful musical moments she gets to share with her three children, Owen, Áine, and Elliot. She also loves to hike, swim, cook interesting vegetarian cuisine, and be creative whenever possible.
John Ries – Board President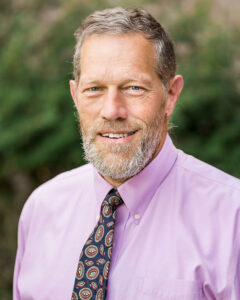 John became involved in the formation of Ironhorse Youth Muisc and has served on its board since 2019. His daughter Anna played in both the orchestra (saxophone) and strings (violin) programs and was impressed with the bringing together of children to make music. He has seen how participation in music has benefited his own children in many ways. He finds that live music brings life to those that play and those that listen. He is a professor of Theology at Carroll College.
Savanna Flemings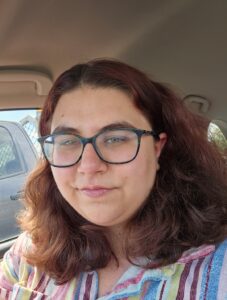 Savanna is a former student of Kevin Cleary's. Throughout her musical history, she was inspired and motivated by Kevin's teaching methods, and is one of the main reasons she continued to play violin. There is no doubt her life would be very different had Kevin not encouraged her to continue. She went on to be the leading second violinist in her high school orchestra class, where many students looked to her for guidance and leadership. Currently she helps her parents with the care of their guardian children, and is excited to see that one of them has decided that he wants to join the orchestra this upcoming fall!
Grace Mattern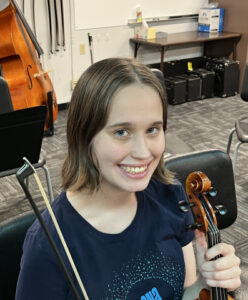 Grace Mattern is a student currently attending Capital High School and has been playing violin since she was in Kindergarten. She joined the Ironhorse Youth Orchestra (formerly known Helena Youth Orchestra) in 7th grade and has been playing in their ensembles ever since. One thing she appreciates about Ironhorse Music are the many opportunities to play in an ensemble outside of a school setting. Outside of music, Grace enjoys reading, hiking, and spending time with her pets.
Terri Stotts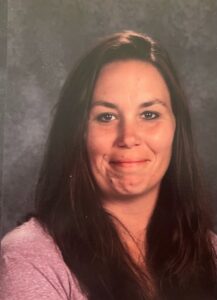 Terri lives in Helena and works at a local non profit. She has become a lover of music vicariously through her youngest son's musical talents. He was a member Ironhorse Youth Music as a middle schooler. He is currently a music education major at MSU. He also teaches at the Last Chance Music Camp.