The Ironhorse Consortium for Young Musicians exists to inspire, educate, and connect people through music. All ensembles introduce classical and contemporary music literature to student musicians of all ages and provide a strong foundation of rehearsal and performance techniques. Through repertoire and educational opportunities, ICYM brings students and audiences a community connection to other cultures and social issues facing our society.
In 2005, Kevin Cleary brought together a handful of young string musicians who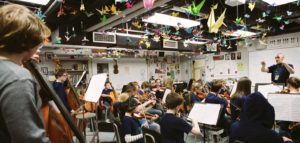 wanted opportunities to perform challenging orchestral literature. With the help of several years of dedicated students and talented conductors, teachers, and coaches, that small string ensemble has grown into the Ironhorse Youth Orchestra and all its related ensembles.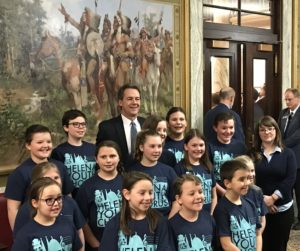 In 2016, Jillian Newton and Maren Marchesini rebooted the Helena Youth Chorus and led a dedicated group of young singers through a fantastic first season. With the youth orchestra venturing into new territory, it was a perfect time to forge a unique partnership that has grown into the Ironhorse Consortium for Young Musicians.
In this upcoming 2020-2021 season, Ironhorse Music is excited to offer online classes and lessons to meet student needs amid a global pandemic. We hope to offer students the opportunity to perform in a symphony orchestra setting as an instrumentalists or vocalist, but we have chosen to prioritize health and safety by suspending rehearsals during this fall semester. Despite uncertainty in the world and Montana, we invite you to join these passionate young artists as they explore and bring beautiful music to the Helena community!
Ironhorse Music appreciates the generous support of these community partners!